The Mount Vernon Community School District has a quality transportation department that strives to keep student safety at the forefront of each trip. The district has 7 regular route drivers and additional special education drivers. All Mount Vernon bus drivers have participated in the S.T.O.P. Program and completed 3 hours of yearly training. Drivers have successfully completed the training required to acquire a CDL license, P endorsement, and S endorsement, and passed the DOT physical. The Mount Vernon Transportation Department participates in the Federal Drug/Alcohol Testing Program. Each bus is equipped with two-way radios capable of transmitting up to 30-50 miles.
If you have recently moved or are new to the school district, please contact Transportation Director Dennis Gross at (319) 895-6205 to discuss your bus route.
Bus Route Drivers and Bus Numbers

#2 – Driver – Sally Hunter – North Hwy 1, Abbe Hills Road, Ink Road, Linn Grove Road, Goudy Road, Lehr Road, Linn Grove Church, Linn Grove Road, Goudy Road, Yeisley Road, Linn Ridge Road, Hunter Tree Addition, Springville Road, Abbe Hills Road, Abbe Hills Addition, Ink Road, group stop at Colonial Estates

#4 – Driver – Jeff Schmatt  – Mount Vernon Road West, Abbe Hills Road, Smythe Road, Gabriel Ct, Holman Road, Smyth Rd, Holman's Road, Big Creek, Rustic Lane, Bertram Street, Hwy 13, Summit View, Mount Vernon Road, Forest Grove Road, Ironwood Drive, Berry Drive

#5 – Driver – Dave Blythe – Mount Vernon Road West, Irish Lane, Hwy 30 West, Maxson Road, East Bertram Road, Knapp Road, Cedar Crest Woods Addition, Zach Lane, Palisades Road

#6 – Driver – Steve Pisarik – Hwy 1 North, Ellison Road, White Oak Road, 230th Avenue, South Fork Road, Martelle pickup, Hwy 1 South, Lincoln Drive, group stop at 1st Street East and Lisbon Road, First Street Community Center group stop

#13 – Driver – Cliff James – Highway 1, Ivanhoe Road East, Cedar River Road, Zinkula Road, Hwy 30 East, Hillview Addition, Oak Ridge Drive, Country Club Drive, Standing Rock Road, Light Road, Highway 1

#15 – Driver – Rick Schwiebert – West Mount Vernon Road, Museum Road, Linn Ridge Road, Ballard Road, Horn Road, Apple Creek Addition, O'Connor Road, Bloomington Road, Bliss Road, Timber Lake Drive, Lake Ridge Ct, Mount Vernon Road East, Abbe Hills Road, Springville Road, Scobey Road, Ashton Dr & Davis Dr. Group Stop

#19 – Driver – Dennis Gross – South Hwy 1, Dylan Road, Long View Road, Seven Sisters Road, Hardshell Road, Dolezal Road, Neiderhiser Road, Ivanhoe Road, Old School Road, Palisades Rd N, Rodger Grove Road, Carnes Road, Ivanhoe Road

Special Education Drivers:  Jean Litts, Rita James, Larry Simons
Bus Evacuation Drills

Bus Evacuation Drills for K-12 students are scheduled during the fall and spring at the elementary school, middle school, and high school.
Optional Group Bus Stops

The Mount Vernon Community School District provides complimentary group bus stops at four locations around Mount Vernon. This complimentary service is available to preschool – 6th grade students who live on the north side of Mount Vernon.  Because the number of students riding the shuttle bus continues to grow, we are asking parents/guardians to complete a sign-up form to ensure the safety of all students. To find out more information on the group stops or to sign up your student, please contact Transportation Director Dennis Gross at (319) 895-6205 or via email at dgross@mvcsd.org.
Open Enrollment Group Stop Options

As a convenience to our students that are open enrolled from other districts, the Transportation Department has 3 pick-up locations that they can utilize.  Additional details on the exact location of the pick-up location may be directed to our Transportation Department Director Dennis Gross.
Hard Surface Route Information

On occasion, our buses may have to use hard surface routes only.  When this happens parents will be notified and maps will be sent home with students that are affected by the change to their bus route.  The hard surface routes will be run in both the morning and the afternoon unless otherwise noted.
Stopfinder App for Parents

The Mount Vernon Community School District Transportation Department will be using a new parent transporation app, Stopfinder, for the upcoming school year.

Stopfinder is the easy to use, all-in-one app that allows you to have the most accurate information about your child's bus schedule at any time from anywhere. In addition to displaying your child's transportation information, Stopfinder features push notifications.

The email address that is currently on file with the district for the first contact will be used for Stopfinder setup.

Please contact Amy Weber in the District Office to make a change to your primary email address.

Stopfinder can be downloaded for free from the App Store or Google Play. Stopfinder will require an invite and registration through the district prior to accessing your child's transportation schedule. Please contact Amy Weber at aweber@mvcsd.org with questions.

Stopfinder App Instructional Video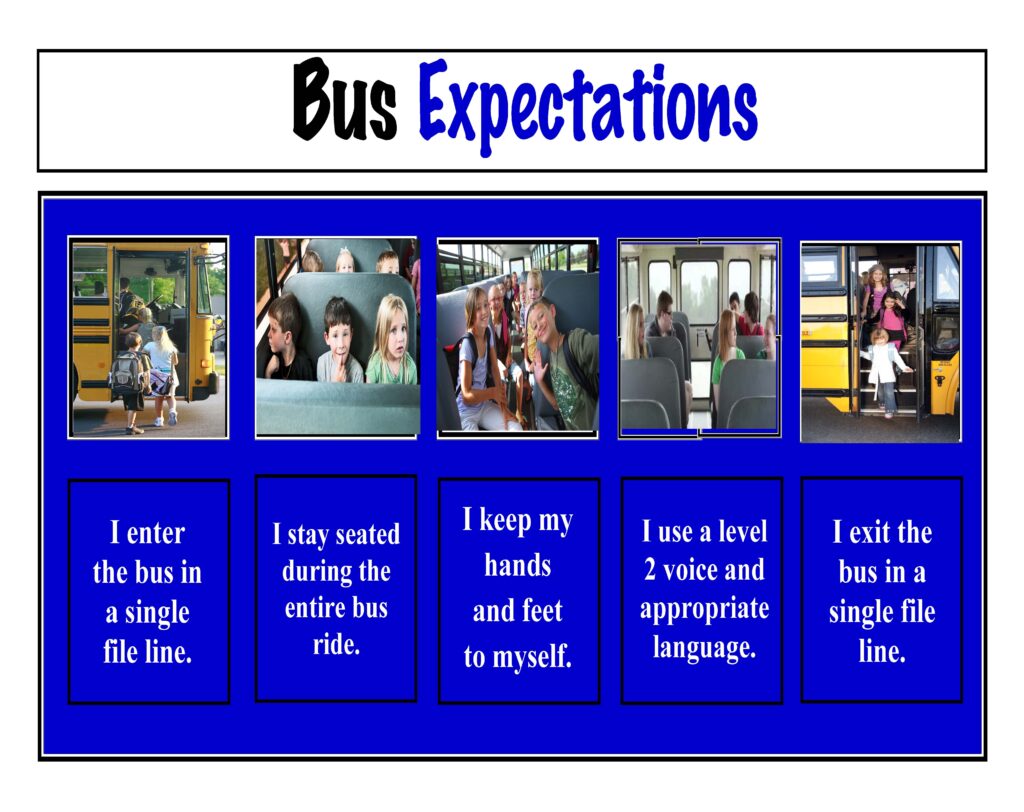 Incidents that involve students not following expectations will be written up and communicated with parents. After 3 bus referral forms, action may be taken that requires parents to transport students for a designated amount of time.